State University of Bangladesh
Founded in 2002 with a modest offering of a few health science related fields, the University of Bangladesh has grown to host 10 faculties covering a range of fields from liberal arts to technical fields and business studies. SUB is now one of the most recognised academic institutions in architecture and postgraduate public health studies in Bangladesh. Outside the country, the university has students from Nepal, Bhutan, Sri Lanka and Nigeria, and continues to build international partnerships.
The Department of Architecture began its journey by following the nationally practiced curriculum, but over time it has developed its own ideology with an emphasis on bottom-up approaches focusing on community and cultural heritage. As a result, the department has recently revised the curriculum to reflect this vision. In addition, students are actively involved in various voluntary initiatives; the reconstruction of slums after a fire in Dhaka's largest slum in 2017 is a notable example. The students have won accolades in various local and national architectural competitions and publications. Today, the main objective of the department is to prepare future generations of architects to become the socially responsible leaders of tomorrow, with meaningful exchanges with the international arena.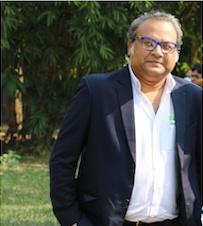 Contact Person
Sajid Bin Doza
Grade: Head of the Architecture Department
Institution: State University of Bangladesh
Expertise: historic monuments of North Bengal; cultural heritage of Bangladesh
Latest publications:
- DOZA Sajid Bin, The ruins of Daeasbari Mosque: A visual diary, Dhaka, Doyel Publisher, 2020.
- DOZA Sajid Bin, "Architecture is endless", ARCASIA FORUM, Dhaka, 3 November, 2019, BSMMU, Print.
- DOZA Sajid Bin, "Mosque as the integral part of the context and nature: Cultural Mapping of Sultanate period in delta land", Mosque Architecture: Present issues and future Ideas, Kuala lumpur, 2019.
- DOZA Sajid Bin, "Pundranagar: The other story of a medieval walled city of GAUR", RE-IMAGINING Bengal: architecture, built environment and cultural heritage, COPAL Publishing Group, 2018.