Sapienza Università di Roma

Founded in 1303, Sapienza is the oldest university in Rome and the largest in Europe, and a top performer in international university rankings. Its mission is to contribute to the development of a knowledge society through research, excellence, quality education and international cooperation. Scientific research activity at the Sapienza covers an extremely broad spectrum of disciplines, reaching levels of excellence in many areas, including archaeology, physics and astrophysics, humanities and cultural heritage, the environment, nanotechnologies, cell and gene therapy, design, aerospace, social and economic sciences. Nobel Prize winners and internationally renowned scientists have taught and/or studied at Sapienza.Merging centuries of tradition with cutting-edge didactic activities, research and innovation, Sapienza provides top quality education and research opportunities.
The main campus is a real city within the city located in the heart of Rome. Sapienza University is an extraordinary place for students and teachers from around the world to meet, exchange and develop new ideas and philosophies. And it all takes place in one of the most breath-taking cities in the world. Sapienza currently offers over 290 degree programmes (Bachelor's and Master's) - among which over 60 are taught in English - 200 Advanced Professional Courses, over 80 PhDs and 80 specialisation schools. The School of Advanced Studies provides a programme of excellence and free tuition for the best students.University services include 48 libraries (four with 24-hour reading rooms), and 18 museums.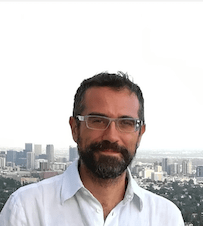 Contact Person
Edoardo Currà
Grade: Associate Professor
Institution: Department of Civil, Real Estate and Environmental Engineering - Sapienza Università di Roma
Expertise: architectural engineering; restoration and valorization of industrial heritage; history of construction
Latest publications:
- CURRÀ Edoardo, "HBIM between Antiquity and Industrial Archaeology, Former Segrè Papermill and Sanctuary of Hercules in Tivoli", Journal of Sustainability, MDPI, 2022.
- CURRÀ Edoardo, "Memorie dell'industria", Patrimonio industriale nella provincia di Rieti, Milano, Rizzoli Electa Mondadori, 2021.
- CURRÀ Edoardo, "Industrial Heritage in Shanghai", Reuse and context, Rome, Gangemi Editore Covino Renato, 2019.