Stichting European Museum Academy

The European Museum Academy (EMA), registered as a non-profit foundation in the Netherlands, was created on the occasion of the 10th anniversary of the loss of museologist Kenneth Hudson (1916-1999) by a group of professionals active in the fields of museum and cultural industry in general. This group worked with Kenneth Hudson as part of the European Museum of the Year Award, under the auspices of the Council of Europe and under the patronage of HM Queen Fabiola of Belgium in the field of industrial archeology. The objectives of the EMA are to preserve the heritage of Kenneth Hudson and to disseminate the values ​​and insight of this pioneer of museological thought among new generations of museum professionals, as well as other active cultural professionals. He was very involved in the development of research in the field of museum innovation, offering opportunities for new programs in an effort to improve the quality of museum services and museological discourse on a European level. The EMA is not formally on an educational organization, but it regularly is involved in training and professional exchange programs. It also intends to support a society of museum experts of different national and cultural backgrounds for the promotion of museological knowledge based on capacity in the execution of innovative museum projects, identifying relevant tools for addressing socio-economic and cultural challenges in contemporary society. Another intention is to provide a meeting place for dialogue and development of scientific debate relating to creativity, social and cultural cohesion. Collaborations regularly involve courses taught at the University of Padua as part of the TPTI program.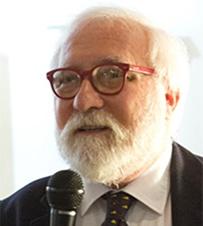 Personne contact
Massimo NEGRI
Grade: Scientific Director
Institution: Stichting European Museum Academy
Expertise: museology ; museography of industrial heritage ; industrial archaeology
Latest publications:
- NEGRI Massimo, "Kenneth Hudson 1916-2016, an Affectionate Retrospective", NEGRI Massimo (ed), A Tiger in a Museum is not a Tiger, Forum of Slavic Cultures, Ljubliana, 2017.
- NEGRI Massimo, La Grande Rivoluzione dei Musei Europei, Venezia, Marsilio, 2016.
- NEGRI Massimo, "El museo tangible y el museo virtual mutaciones y contaminaciones", El Greco en su IV centenario Patrimonio hispánico y dialogo intercultural, Ediciones de la universidad de Castilla y la Mancha, 2016.
- NEGRI Massimo, "Museums and the sense of European citizenship: key themes and dilemmas", Museums in the Digital Age. Museums and the development of active citizenship, NEMO, Berlin, 2014.