Museo Nazionale Scienza e Tecnologia Leonardo da Vinci

The Museum was inaugurated in Milan in 1953 as the place where citizens could find evidence and understanding of how Italy was transforming into an industrial country. Today, it is the largest science and technology museum in Italy and one of the most important ones in Europe. Its collections count 19.000 artifacts telling stories of people and technologies, inventions, research, discoveries, and industrial and business contexts that have contributed to the transformation of our society and our environment over the last two centuries. Its historical archive includes relevant documents to understand the history of Italian science, technology and museology, and its specialized library offers 50,000 books and journals.
The Museum documents and promotes the history and culture of science and technology for present and future generations. It aspires to foster relations and ideas and the development of knowledge exploring and experimenting new narratives of science and technology, along with a historiographical updated interpretation of the artifacts in the collections, and to bring out their narrative potential.
Research activity focuses on the history of science and technology, as well as other human sciences: history, sociology, philosophy, anthropology, political and economic studies. The aim is to stimulate the interest of scholars, teachers, students, experts, as well as the general public in material culture, and to encourage them to participate through a variety of experiences: permanent and temporary exhibitions, educational programs, conferences, workshops, publications, research programs, internship programs, special events.
The Observatory on Scientific and Technological Heritage focus on such research and stand at the service of the world of schools, museums, and other institutions. The Museum is member of the European group for the safeguarding of contemporary techno-scientific heritage, coordinated by the Musée des Arts et Métiers, the Science Museum and the Deutsches Museum.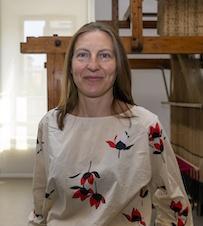 Contact Person
Laura Rozon
Grade: Head of Collections and Observatory on Scientific and Technological Heritage
Institution: Museo Nazionale Scienza e Tecnologia Leonardo da Vinci
Expertise: museology; scientific and technological heritage; public participation in collections
Latest publications:
- RONZON Laura, CUENCA Catherine, BOYLE A., HAGMANN J. G., "Collecting science and technology. Challenges and opportunities", SPOKES, June 2020.
- CANADELLI Elena, BERETTA Marco, RONZON Laura, Behind the Exhibit: Displaying science and technology at world's fairs and museums in the twentieth century, Smithsonian Institution Scholarly Press, 2019.
- RONZON Laura, National portal of scientific archives Archivi della scienza, with Accademia dei XL, Università La Sapienza, Museo Galileo, Istituto Centrale per gli Archivi – Ministry of Culture, 2019.
- PAOLONI Giovanni, REALI Roberto, RONZON Laura, I "Primati della scienza". Documentare ed esporre Scienza e tecnica tra fascismo e dopoguerra, Hoepli, 2018.