CECHAP

CECHAP (Centre for Studies, Culture, History, Arts and Heritage) is a non-profit cultural association, established in 2011, with headquarters in Vila Viçosa, Portugal. Its mission is to decentralize the studies of culture, history, arts and various heritages, seeking to safeguard, raise awareness, promote and disseminate the cultural potentialities of local communities. Seeking to be an active voice for the defence of the interests of the communities through the promotion of training in the different fields of knowledge and heritage, as a contribution of differentiation, the development of projects in an appropriate way with the participation of experts and also through collaboration with research and educational institutions such as universities. Among the different projects developed, we highlight the PHIM study - Heritage and History of the Marble Industry and the Marble Route of the Estremoz Anticline. On 22 December 2021, the Portuguese government granted CECHAP the status of public utility entity.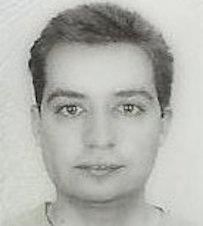 Contact Person
Armando José Graça Quintas
Grade: President
Institution: CECHAP
Expertise: management and development of cultural and industrial heritage
Latest publications:
- GRAÇA QUINTAS Armando José Quintas, "Visual Memories of the Marble Industry, Using Cinema and Photography", Mining Heritage Studies, Vol.25, nº1, 2020, p. 96-109.
- GRAÇA QUINTAS Armando José, "Os mármores do Alentejo em Perspectiva Histórica, de meados do século XIX a 2020", História e Economia, Vol. 23, 2020, p. 93-116.
- GRAÇA QUINTAS Armando José, "Creative Industrial Tourism in Alentejo. The Case of the Estremoz Anticlinal Marble Route", LIBERATO P., PENA A. (eds), Advances in Tourism, Technology and Systems, Systems and Technologies, vol 208, Singapore, Springer, 2021, p. 487-496.